I'm still a little obsessed with Johannes Brahms.
I listened to a series on his symphonies on CBC radio, where the host was in conversation with
Pinchas Zukerman
, famous conductor. At one point they mused that the reason Brahms never wrote an opera was because he might have been too religious. This swayed me for a moment. Brahms wrote the requiem and people thought him "religious." ? Nope. I think we had it right in the last post. Art was indeed his religion and Christianity goes as sterile and what not, a la Wagner. We have this analyzed somewhat clearly in this article by the Freethinkers:
http://ffrf.org/legacy/fttoday/2002/may02/barker.php
Brahms would have gladly called his German Requiem, the human or humanist requiem.
His art is indeed most touching and moving. And EVEN the requiem, I can barely get over it, it is so beautiful -- it is anti-Christian. I think I am going to cry.
He takes all the meaningful moments, anything with some gravitas, and throws out the "myth". I am alluding to the advertisement that atheist have put up in Time Square, this Christmas: Keep the MERRY! Dump the MYTH!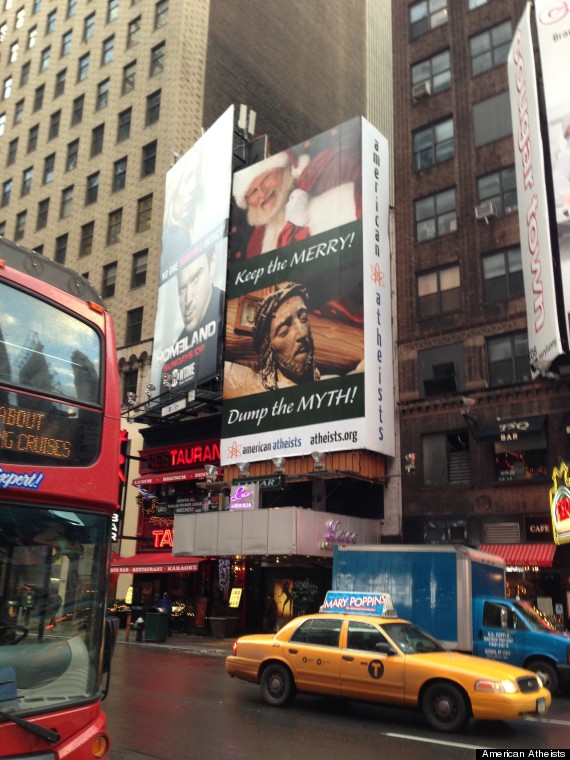 This sort of thing--we are almost getting used to, though even the popular media deems a despicable hit below the belt. Here we want to keep the "merry" and throw out the "myth".
Brahms kept the "gravitas" and threw out the "myth". It really is analogous.
None want the Savior who died for them to forgive their sins and they will have their choice. There will be no Savior.
I don't understand them, though. What are all the whipped up feelings, the merriment, or the depth, or even eroticism and all the things people are after. How long does any of it satisfy? Is your soul not responding when it hears God's word, and you realize that you too are a sinner. Where is your self-knowledge? Where is this genuine crying need for a Savior? What happened to your soul? -- Sensitivity, art, ect. have become your soul. You cultivate it. You contradict things didactic and historic as simply too banal for your tastes. The cross, the one thing that is not a myth, becomes the thing to be discarded. What a turning everything on its head.